Susanne Bennett, D.C.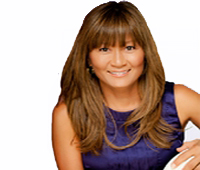 Susanne Bennett, D.C. is a well respected mentor, lecturer, and holistic chiropractor specializing in anti-aging skincare, environmental medicine, alternative medicine, as well as metal, chemical and mold detoxification. She is a certified NAET Specialist (Nambudripad Allergy Elimination Technique), JMT Specialist (Jaffe-Mellor Technique for Chronic Degenerative Disorders), NMT Specialist (Neuro-Modulation Brain Stimulation Technique for Disease), Loomis Enzyme Specialist (Enzyme Nutrition Therapy), Yuen Method (Chinese Energetic Medicine), BioKinetics (Movement Therapy for Internal Organism Balance), Gemmotherapy (Toxic Compound Elimination), Chromatherapy (Color Therapy) and Emotional Freedom Technique (Psychological Disorders).
Dr. Bennett has earned a track record of achievement in preventive medicine, diagnostics and treatment relating to over 200 medical conditions, including: Steven's Johnson Syndrome, Chronic Fatigue Syndrome, Candidiasis, Parkinson's Disease, Hepatitis C, Lyme Disease, Esophageal Gas Reflux, Acid Reflux Syndrome, allergic conditions, chronic immune disorders, psychological disorders, female disorders, menopause, jaundice, bacterial infections, rheumatic diseases, endurance deficiency as well as heart and brain conditions.
Recognized for her expertise, Dr. Bennett has been requested to present lectures to consumer and professional audiences nationwide, including: King 5 News Los Angeles, CA; Channel 11 Eyewitness News Raleigh, North Carolina; Health Expo, Los Angeles, CA; Gemmobase USA, Designs For Health Institute; Homeopathic Pharmacy, Santa Monica, CA ; and The LA Family Magazine. The topics of her lectures include: mold toxicity, heavy metal toxicity, liver cleansing, optimal dietary protocol, body hygiene techniques, collagen skin enhancement as well as orthomolecular nutrients, methodology, techniques and treatment. The value of her work has been featured in publications such as Radiant Life Magazine, a national consumer peer reviewed content publication and Build Green California, an Internet portal dedicated to educating Californians about Green Living. In fact, physicians from around the world have come to Dr. Bennett for practice management training, optimal office environments and integrated care services.
Dr. Bennett earned her bachelor's degree in Kinesiology at University of California, Los Angeles. She earned her doctorate in Chiropractic at the Los Angeles College of Chiropractic. Her post graduate training over the course of more than three years includes: the Chiropractic Orthopedics Program and Chiropractic Sports Physician Certification from the Los Angeles College of Chiropractic. She has also earned over ten certifications in Alternative Therapies from numerous leading organizations.
Dr. Bennett is an active member and volunteer in several professional organizations, including: the American College of Advancement in Medicine (ACAM), California Chiropractic Association (CCA), Natural Resources Defense Council (Council of 1000), Oceana, Nature Conservancy, Environmental Defense Fund, World, Wildlife Fund, Pacific Palisades Junior Women's Club, Step Up Women's Network, UCLA Alumni Association. In addition, she has been named Who's Who in Women's Business and Who's Who in Alternative Medicine. Finally, Dr. Susanne Bennett is the Founder and CEO of PurGlo by Purigenex, which provides a bioactive Intensive Collagen Serum and Ionized Collagen Mask.
---
Brian Clement, PhD, LNC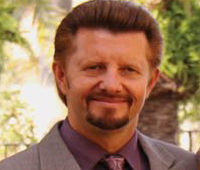 Dr. Brian Clement is Co-Director of Hippocrates Health Institute in West Palm Beach, Fla. He has spent more than three decades studying nutrition and natural healthcare. He has received graduate degrees in both naturopathic medicine and nutritional science.
Since 1980 he has directed the Institute's growth and development as well as facilitated the implementation of such progressive natural health treatments as: the Living Food Diet, Wheatgrass Therapy, Dark Field Microscopy, and the essentials of mind-body therapies. Over the years Brian has assumed the role of a health advocate, motivating a very eager public to take action to improve their lives.
In his role as a progressive educator, Brian has conducted countless seminars, lectures, and educational programs, traveling extensively to more than 25 countries around the globe. At home in the United States, he has taken the message of this widely successful program to the entire country. In recent years he has been commissioned by government-supported organizations to establish, organize, and direct health programs in Denmark, Switzerland, Greece, and India. Brian has also written numerous books in which he explores the various aspects of health, spirituality, and natural healing. His recent best-selling book, Living Foods for Optimum Health, has been acclaimed by Marilyn Diamond, co-author of the book Fit for Life, as "an important and eminently readable book for the new era of self care," and by Coretta Scott King as a "landmark guide to the essentials of healthy living."
In response to growing public demand, he has produced an educational video series on the practical application of Hippocrates Health Institute's Life Transformation Program, the Institute's signature three-week detoxification and cleansing process. In addition, Brian created the Hippocrates Health Educator Program, a nine-week intensive class that certifies students to teach the Hippocrates Living Foods Lifestyle, with graduates in over 12 countries.
His progressive ideas on natural health approaches, coupled with his vast theoretical and practical scientific experience, have earned him a reputation as a leading expert in the natural health field. Brian's professional opinion is highly regarded and much sought after; he is a frequent guest on television, radio, and in print, and acts as a resource expert for several publications. Brian has also been recognized for his significant contribution in the field of modern healthcare by Who's Who Among Outstanding Americans.
---
Dr. Gabriela Cora, M.D., M.B.A
Dr. Cora is an inspirational speaker, leadership consultant and wellness coach. She became an M.D. at 24 years old. She graduated with honors while being a mother of 2 young children. She later pursued her master's in business administration striving to integrate health, wealth and well-being.
She has advised presidents and CEOs of multimillion dollar enterprises as a business advisor and strategist. Ms. Cora has worked with multi-national corporations navigating their business through tough economic times and has designed and assessed a plan of action to improve the employee dissatisfaction in the workplace and fear of retaliation; the number one issue of employees.
Currently she is President of the Executive Health and Wealth Institute, Inc, Managing Partner at the Florida Neuroscience Center, Miami Chapter Chair for the Women President's Organization, Professional Member of the National Speakers' Association, President Elect of the Florida Speakers' Association and Director, BOD of the American Psychiatric Foundation.
Dr. Cora holds degrees or certifications as an M.D., Wellness Coach, Board Certified Psychiatrist, Mediation Certification Training, Master's in Business Administration, Master's in Health Administration and Policy and is fluent in English, Spanish and French.
---
Dr. Michael Galitzer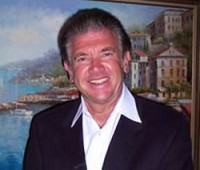 Dr. Michael Galitzer is a nationally recognized expert in anti-aging medicine and bioidentical hormone replacement therapy (BHRT). He has been featured in many of Suzanne Somers' books, including the newly released Knockout, a compilation of interviews with doctors who are curing cancer.
Michael Galitzer, M.D. grew up in New York City, and was a graduate of the Bronx High School of Science in 1965. He graduated cum laude from the State University of New York @ Buffalo in 1969, and graduated from SUNY Upstate Medical School in 1973.
He had the good fortune to do a rotating internship at Good Samaritan Hospital, Los Angeles, CA in 1973 and was able to rotate through many medical and surgical sub-specialties. In 1974 he began practicing Emergency Medicine, and in 1982 was among the first 100 doctors in the United States to become board certified in Emergency Medicine. He was a co-director of a Los Angeles hospital Emergency room in 1982.
He practiced ER Medicine for 15 years, but eventually moved into the realm of natural, holistic, energetic, Biological Medicine, including herbs, nutrition, and homeopathy. In 1989-1990 he completed a UCLA course in Medical Acupuncture, and incorporates acupuncture amongst many other treatment modalities.
He has been practicing Longevity Medicine since 1986, including the areas of nutrition, lifestyle, exercise, weight management, heavy metal toxicity, intra-venous orthomolecular medicine, Biodentical hormones, and the all important area of cell, tissue, and organ regeneration.
He is also an innovator, creating homeopathic and herbal tinctures for health care professionals since 1994. These formulas are marketed by Apex Energetics in Newport Beach, California. These formulas are unique and address several different areas of improving the body physiology:
-Drainage of the liver, kidney, lymph systems – for toxin elimination
-Balancing of the hormonal milieu
-Specific organ regeneration
-He has developed a new line of formulas that address the important area of increasing protein synthesis of organs that are exhibiting accelerated aging. These formulas represent an exciting breakthrough for the field of Anti-Aging Medicine.
Dr. Galitzer has been a member of the following organizations:
-The American Association of Medical Acupuncture
-The American Association of Acupuncture and Bio-Energetic Medicine
-The International Oxidative Medical Association
-The American Academy of Anti-Aging Medicine.
-He is currently a Board Member of the American College for Advancement in Medicine, a leading organization of physicians in the area of Alternative and Complementary Medicine.
Dr. Galitzer has been lecturing to doctors and other health care professionals for almost 20 years. He has lectured in Italy and Holland in the area of BioEnergetic Medicine. In the United States he has given numerous lectures in Alternative Medicine. In 1997 he addressed the American College for Advancement in Medicine, speaking about Biological Terrain Assessment. In 1998 he addressed the International College of Oxidative Medicine. In May 2005 he lectured to the American College for Advancement in Medicine concerning the BioEnergetic Treatment of Menopause.
Dr. Galitzer's publications include "Re-ignite Your Spark, No Batteries Required", which is a patient's guide to BioEnergetic Medicine. He has written accompanying professional guides to his lines of formulas. He had a research paper published in Explore Magazine in 2002 on increasing mercury excretion using naturally magnetized water. He also had an article published in The Townsend Letter for Doctors in 2003 on the subject of Metabolic Typing. He wrote the chapter on BioIdentical Hormone Replacement Therapy (BHRT) in "Alternative Medicine, the Definitive Guide," in 2002, which sold 750,000 copies.
Dr. Galitzer wrote the foreword to Suzanne Somers', "Fast and Easy," in 2002, a book about nutrition and health. He was interviewed in Suzanne Somers' N.Y. Times best-selling book, "The Sexy Years", a book about using BioIdentical hormones to improve the health of men and women. The book has sold over 2 million copies, and as a result his offices have been inundated with patients from all over the world wanting this kind of help. He was interviewed in Suzanne's 2005 book, "Slim and Sexy Forever." Additionally, Dr. Galitzer wrote the foreword to, and was interviewed in her most recent best seller, "Ageless."
Dr. Galitzer is the medical director of The American Health Institute, an organization dedicated to education and research in the areas of anti-aging medicine and cancer. The American Health Institute medical office is located in Los Angeles, California.
---
Willie Gault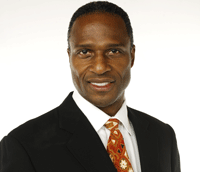 Willie Gault is many things; former NFL player, world class athlete, game changer, actor, businessman and philanthropist. He is a college football All-American Wide Receiver at the University of Tennesse as well as an 11-time All American in track & field. He holds 12 school records in football and 3 in track & field. He qualified for the Olympics in 1980 in the 110 meter hurdles and 4 x 100 meter relay. He holds numerous World Records including recently in Masters competitions (50-54 age group).
Willie was drafted in 1983 in the first round to the Chicago Bears where he led the team in receiving for 5 seasons. The Bears won the Superbowl in 1985. He went to the Los Angeles Raiders in 1988 and played there until 1994. He is among the all-time leaders in the NFL in average per catch.
A bit of an athletic overachiever, Willie was also a part of the 1988 Winter Olympic Bobsled Team, a 1989 and 1990 Superstars Champion and received the Jim Thorpe award for "Best Athlete in the World in 1991, all while keeping his starting Wide Receiver status in the NFL for 12 years!
As an actor, Willie has had roles in movies such as The Sum of All Fear and Deuce Bigalow 2 and television series such as The West Wing and The Pretender.
Not content with his football and track & field accomplishments, Willie has spent the last 25 years honing his skills as an expert in sales, marketing, production, promotions, charities, capitol funding for investors and major corporations. He is a high skilled communicator and has achieved outstanding success in building and maintaining relationships with colleagues, businesses and accounts. Willie has worked with a variety of major charities throughout the country fundraising and organizational development.
His love of philanthropy lead him to start Athletes for Life Foundation, a unique partnership of world-class athletes, medical professionals, and key individuals focused on saving lives through health education. Athletes for Life also provides medical access for everyone through the use of revolutionary heart monitoring technology with new detection capabilities.
Willie is married to Suzan Brittan and currently lives in Encino, CA.
---
Burton Goldberg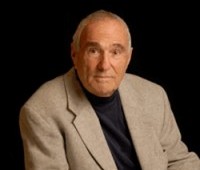 Mr. Goldberg has spent over 30 years researching every aspect of holistic medicine from California to Israel, Mexico to Russia. Referred to as "The Voice of Alternative Medicine", this self-made businessman is on a mission to reform American medicine and to help Americans reclaim their health.
His passion for alternative medicine and his commitment to helping forge profound, positive changes in health care and medical awareness let him to publish a series of Alternative Medicine Definitive Guides on various health conditions. This series includes the landmark, 1100 page publication, An Alternative Medicine Definitive Guide to Cancer. 37 top alternative medicine physicians explain their proven, safe, non-toxic and successful treatments for reversing cancer today.
Burton wants people to know that with alternative medicine, every disease is reversible. By using alternative treatments based on clinical studies and verifiable results – results often ignored by conventional medicine – the vast majority of health conditions can be healed.
His goal is to move our society from a system of sick care to a system of well care. His mission is to empower people with the information they need to make positive health choices. His message is saving lives!
---
Dr. Maoshing Ni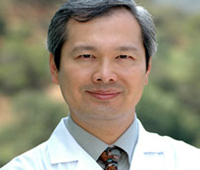 Dr. Maoshing Ni is a doctor of Chinese medicine and an authority in the field of Anti-Aging Medicine. A brush with near-death from an accident as a child left him determined to pursue health and healing. He was taught tai chi and qigong early on to help him rehabilitate and began his medical training with his father, a renowned physician of Chinese medicine and Taoist master. From this passionate youthful beginning, Dr. Mao, as many of his patients know him as, continued his training in schools of Chinese medicine in the U.S. and China. He went on to receive two doctorate degrees and wrote his Ph.D. dissertation on nutrition, as well as carried out a 20-year study of centenarians in China.
A board certified anti-aging specialist with the American Board of Anti-Aging Health Practitioners, Dr Mao is co-founder and currently in a group practice at the Tao of Wellness in Santa Monica, California. In addition to his practice, Dr. Mao is co-founder and Chancellor of Yo San University in Los Angeles.
Dr. Mao has lectured internationally on various topics including women's health, longevity medicine, diet and nutrition, herbal therapy, stress management, meditation, lifestyle enhancement, integrative cancer care, tai chi, qigong, Chinese yoga, spirituality and conducts longevity retreats throughout the world.
Dr. Mao has been featured on radio and television as well as on the pages of The New York Times<, Los Angeles Times, and many other publications. He is the author of the bestselling book, Secrets of Longevity and the most recent Secrets of Self Healing. His other works include Ageless: Smooth Passages through Menopause, Chinese Herbology, Tao of Nutrition, The Yellow Emperor's Classic of Medicine, and Harmony Tai Chi. He was also on the editorial board for the bestselling book, Alternative Medicine: the Definitive Guide published by the Burton Goldberg Group.
---
Catherine Oxenberg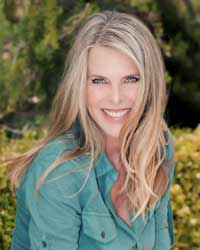 It was fitting that award-winning actress Catherine Oxenberg began her career portraying Diana, Princess of Wales, in the biographical film The Royal Romance of Charles and Diana. She is a direct descendant of Empress Catherine the Great of Russia. She starred on the hit TV series Dynasty and years later, she satirized her princess image by showing a humorous, behind-the-scenes portrait of her life as a wife and mother on Lifetime's I Married a Princess. She is an advocate for abused and neglected children. She is a Celebrity Ambassador for Childhelp and has testified about the dangerous repercussions of child abuse at the Senate. She supports women's rights and is passionate about improving the conditions of women who live in oppressive cultures. She is also an advocate for the ethical treatment of farm animals. Catherine currently writes a blog sharing intimate experiences, personal anecdotes, insights and resources for those interested in exploring all aspects of life.
Currently living in Malibu, raising five children with husband Casper Van Dien, Oxenberg continues to challenge herself with diverse acting roles and unique creative projects. Catherine's passion for finding a cure for cancer and living a healthy lifestyle led her to joining the Joan Valentine Foundation Board of Advisors.
---
David P. Pryor, M.D., M.P.H.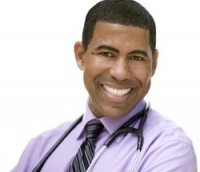 David P. Pryor M.D., M.P.H. is a Board Certified Internal Medicine physician who has a special expertise in wellness and health promotion. "Dr. Dave" is passionate about living a full and balanced life and feels strongly that an optimistic and positive attitude, combined with the adoption of healthy lifestyle choices, is key to living healthy and well.
Dr. Pryor has served as a Medical Director for two of the largest health organizations in the U.S. and delivers health and wellness seminars to corporations, schools and non profit organizations. He is a member of the Institute of Medicine's (IOM) Roundtable on Health Disparities and is Chair of the Board of the National Kidney Foundation's (NKF) Southern California chapter.
A native of California, Dr. Dave received a Bachelor of Science degree in Biology from Stanford University and completed his medical school education at the University of California, San Diego. He is Board Certified in Internal Medicine and also has a Masters in Public Health degree from the University of California, Berkeley.
He resides in Southern California with his wife and two young children as well as his elderly parents. He truly understands the demands of the sandwich generation!
---
Rod Summers
Rod is First Vice President – Investments at Wells Fargo Advisors has served as an advisor to companies and high-net-worth individuals for nearly 20 years. After receiving a Bachelor of Science, Rod continued is education in the financial field by earning his Certificate in Financial Planning through UCLA.
When helping you reach your unique objectives, Mr. Summers incorporates risk-adjusted portfolio development and retirement planning in your overall wealth-management plan. He employs Core/Satellite portfolio application, partnered with passive/active asset management techniques, to help ensure you develop strategies that successfully balance your current needs and long-term financial goals. Along the way, disciplined rebalancing and constant due diligence are key components when working to achieve your overall success.
Rod has been active in several charitable organizations including, Free Arts for Abused Children, Pancreatic Cancer, Malibu Foundation for Youth, Physicians Committee for Responsible Medicine and Mercy for Animals. He has helped to organize many events to benefit these charities. Mr. Summers also enjoys writing, hiking and cooking. He and his wife, Stasey have been married for 10 years and reside in Westlake Village, California.
---
Anson Williams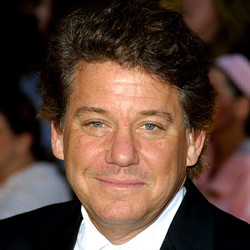 Throughout his life Anson Williams has had an interest in improving health and health care, beginning at a young age when he was influenced by his cousin and mentor, Dr. Henry Heimlick, known for inventing the Heimlick maneuver that has saved countless choking victims. As a husband and the father of five daughters, Williams has a particular concern about women's health, and this led him to the invention of Cool Flash for the Hot Flash, a topical, safe, non-hormonal, non-pharmaceutical treatment for hot flashes, which are commonly experienced by 85 percent of pre-, post- and menopausal women, as well as pregnant women and women undergoing chemotherapy.
Most known for his decades-long career in television as a director (Beverly Hills 90210, Melrose Place, L.A. Law, Profiler, SeaQuest DSV, Star Trek: Deep Space Nine, Star Trek: Voyager, Xena: Warrior Princess, Hercules: The Legendary Journeys, Sabrina the Teenage Witch, Charmed, Secret Life of the American Teenager, and his iconic role as "Potsie" on the series Happy Days, Williams was inspired by friend and mentor, Gary Marshall, who encouraged him "to be entrepreneurial, be curious and help others along the way." Today Williams is a successful entrepreneur who in 2000 founded StarMaker Products with business partner JoAnna Connell, a top make-up artist for film and television. Together they created and marketed a high quality cosmetics and skin care product line of formulations previously available to only film and TV stars.
While working on location for a film project in Texas during record-breaking heat, Williams found relief in the form of a bandana dipped in cool water and astringent and wrapped around his neck. This common method of cooling off actors and crew used by medics on film sets gave Williams the idea for Cool Flash for the Hot Flash. William reinvested profits from the StarMaker enterprise to research and develop Cool Flash for the Hot Flash, the first product offering of Physicians Prefer, a company he founded in consultation with a team of highly skilled doctors, clinical pharmacists, chemists and laboratory researchers who share his dedication to developing natural and non-toxic health care products.
Williams' primary interest was in creating a product to treat hot flashes that did not have dangerous side effects, such as estrogen replacement therapy, which is known to cause breast cancer. Williams also wanted to make the product accessible to consumers at an affordable price. The result is Cool Flash for the Hot Flash gel, which retails for $10 and is available in drug stores and health stores nationwide.
Williams takes great pride in creating a product that can help relieve discomfort and embarrassment for the millions of women who suffer from hot flashes. He is gratified that physicians nationwide recommend Cool Flash for the Hot Flash to their patients, and he continues in his quest to advance treatments and raise awareness of women's health issues by donating a portion of proceeds from Physicians Prefers to Cure Breast Cancer.org.
---
Sharyn Winters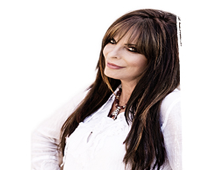 Ms. Winters is a naturopath with more than 30 years of experience in health and wellness. She is committed to helping people change their lives through non-toxic living as a result of her own personal health challenges. By modifying her diet, changing the products she routinely used in her home and personal care and even by reviewing thought patterns in her life, she was able to heal herself of a degenerative disease. She immersed herself in the world of wellness and began studying dozens of disciplines. Ms. Winters received her degree as a naturopath from the Clayton School of Natural Healing.
Sharyn is a former beauty queen, top fashion model for Oleg Cassini and actress. Today she is internationally recognized for the regenerative program she advocates based on a lifestyle that includes raw, whole-food nutrition and a toxin-free living environment. She is a popular motivational speaker and the author of 3 books: Survive! A Family Guide to Thriving in a Toxic World, Regenerative Eating: A Live Uncooked-Cookbook Addressing the Deeper Issues of Health and Wellness and How To Be A Successful Thinker: Solution for Wellness. She is fully committed to the empowerment of others and is dedicated to being a healing influence on as many lives as possible. She has helped thousands of individuals on their journey to a more vibrant life. Ms. Winters currently resides in Tarzana, California.