Dianne Burnett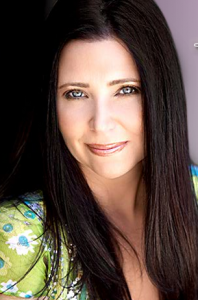 Dianne produced and acted in the stage play Beyond Therapy at the Santa Monica Playhouse and was the Producer of the indie film Jam featuring a brilliant ensemble cast.
Dianne supports eleemosynary causes including the Elizabeth Glaser Pediatric AIDS Foundation, St. Jude's Children's Cancer Research, Children Mending Hearts and the Cystic Fibrosis Foundation. She is actively involved in the non-profit organization Women in Film in Los Angeles, dedicated to helping women achieve their highest potential in the global entertainment, communications and media industries.
In 2009, Dianne created Joan Valentine – A Foundation for Natural Cures, Inc., a non-profit organization which is dedicated to her mother. The foundation will raise money and awareness for preventative and integrative cancer treatments. When her mother was diagnosed with esophagus cancer in 2009 she knew her purpose in life was to help those battling this terrible disease. The Joan Valentine Foundation will build awareness and teach people that there are other approaches to treating cancer. It will also help raise funds to conduct scientific studies of promising new cancer treatments.
Dianne has new projects currently in-development. Her autobiographical memoir The Road to Reality will be released in 2012. She is also working on two new feature film projects and two new television pilots.
Dianne recently launched a social networking website, theotherside.com, to connect people around the globe seeking to strengthen relationships, nourish mind and soul, empower themselves, share insights and affirmations, and, hopefully, to gain wisdom and enlightenment. An interesting and unique feature of the site will be a debate forum, called What's Your Side? Members can weigh in on the topic of the day, as well as follow the ongoing debate. erHer goal is to bring people together from every walk of life and share their diverse experiences and expertise. The Other Side hosts an inspirational team and panel of experts dedicated to harnessing the opportunity, the community, and the power, to make a true difference.