Dianne Burnett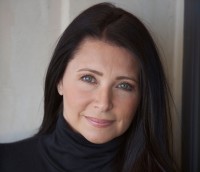 In 2009, Dianne Burnett an executive producer, author, and actor of stage and screen created Joan Valentine – A Foundation for Natural Cures, Inc., a non-profit organization which is dedicated to her mother, Joan Valentine. After Joan was diagnosed with esophageal cancer in 2009 Dianne knew her purpose in life was to help those battling this terrible disease. The organization was incorporated on March 19, 2010.
Dianne supports eleemosynary causes including the Elizabeth Glaser Pediatric AIDS Foundation, St. Jude's Children's Cancer Research, Children Mending Hearts and the Cystic Fibrosis Foundation. She is actively involved in the non-profit organization Women in Film in Los Angeles, dedicated to helping women achieve their highest potential in the global entertainment, communications and media industries.
Dianne has new projects currently in-development. Her autobiographical memoir The Road to Reality will be released in 2012. She is also working on two new feature film projects and two new television pilots.
Ms. Burnett recently launched a social networking website, theotherside.com, to connect people around the globe seeking to strengthen relationships, nourish mind and soul, empower themselves, share insights and affirmations, and, hopefully, to gain wisdom and enlightenment. Her goal is to bring people together from every walk of life and share their diverse experiences and expertise. The Other Side hosts an inspirational team and panel of experts dedicated to harnessing the opportunity, the community, and the power, to make a true difference.
She is the mother of James and Cameron and currently resides in Malibu, California.
---
James P. Collins, Esq.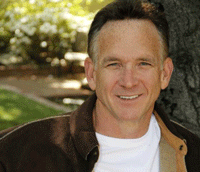 James P. Collins earned his undergraduate degree from the University of Arizona. He was born and raised in Tucson, Arizona where his father was a Supreme Court Judge for 20 years. James P. Collins followed in his footsteps, moving to California to earn his Juris Doctor at Pepperdine University in Malibu, California where he was eventually inducted into the legal honor fraternity, Phi Delta Phi.
James P. Collins started his early years working for a premier defense firm, but quickly decided he would rather represent the injured parties. He thereafter worked for David M. Harney, the grandfather of medical malpractice in California, before opening his own law practice in 1990.
James P. Collins is a member in good standing in the following legal organizations:
American Association for Justice
Los Angeles County Bar Association
The State Bar of California
The State Bar of Arizona
Consumer Attorneys Association of Los Angeles
Consumer Attorneys of California
Phi Delta Phi, International Legal Fraternity
James P. Collins has served as counsel in numerous cities in the Southern California area, as well as virtually all cities surrounding Los Angeles, including Los Angeles, West Los Angeles, Pasadena, South Pasadena, Glendale, Burbank, Van Nuys, Sherman Oaks, Beverly Hills, Century City, Culver City, Riverside, San Bernardino, Ventura, and San Diego.
James P. Collins has also litigated cases in the counties of Imperial, Orange, Ventura, Santa Barbara, Riverside, San Bernardino, San Diego and Sonoma.
Besides representing clients in the state of California, James P. Collins has served as counsel in Nevada, Arizona, and Oregon.
---
Robert Ferguson, MS, CN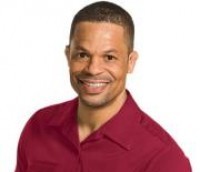 Robert Ferguson, MS, CN is a nationally recognized voice of wellness and weight loss, CEO of Diet Free Life, host of his own talk show with Endemol Productions, motivational speaker, bestselling author of Diet-Free for Life, nationally recognized certified nutritionist and fitness specialist who's been recognized as America's Diet Free Life Coach and currently serves on the Presidential Task Force on Obesity for the National Medical Association. In addition to working with a myriad of Fortune 500 companies as a speaker and consultant, Ferguson has worked with celebrities to include LaToya Jackson, Ricki Lake, Toni Braxton, Bobby Bonilla, Fernando Vargas, Mariel Hemmingway, Chaka Chan and Lynn Whitfield to name a few.
Robert was recently appointed to the National Medical Association's Presidential Task Force on Obesity and was named NAACP Nominee for Outstanding Literary Work in 2011.
With a Masters in counseling psychology and certifications in fitness and performance nutrition, Ferguson has helped thousands reduce their waistline and extend their lifeline eating the food they love! Robert has been featured on HBO, Showtime, ESPN, Good Morning America, Fox & Friends, Access Hollywood, The 700 Club, The Mo'Nique Show and many others. He is managed by Courtney Benson of Ja-Tail Enterprises LLC. His publicist is Juliette Harris.
Robert is currently in development with Endemol Productions on a show which will debut digitally and serve as a Global platform for Ferguson to entertain and educate audiences on making the most of fun, being fabulous and sustainable fat loss. Endemol Productions has produced hit shows such as Extreme Makeover – Home Edition, Deal or No Deal, Big Brothers, Fear Factor and most recently the Steve Harvey Show.
When Robert is not appearing on television shows, he's working his magic as a keynote speaker for major corporations, organizations and universities that include United Health Care, McDonald's Corp, AETNA, Speaking of Women's Health, Salem Communications, State Boards of Education, Universal Studios, Clipper Windpower, Odyssey Network, COGIC, UNCF's Empower Me Tour, NAACP, Blue Cross/Blue Shield and such colleges as The University of Texas Medical Branch. In 2010, at the request of the Mississippi State Board of Education, Robert presented a keynote lecture at the annual teacher's conference. This event set the stage for Robert's campaign to reverse the cause of weight gain by showing people how to eat the foods they love and reduce their waistline instead of adding to it.
In addition to his speaking prowess, Robert has served as national spokesperson and consultant to the world's largest co-ed health club — Gold's Gym Corporate. He's also contributed as a national advisor and program developer to some of the most innovative wellness centers in the country including the California Health and Longevity Institute (featured on Oprah, Extreme Makeover – Weight Loss Edition).
---
Janet Hranicky, Ph.D.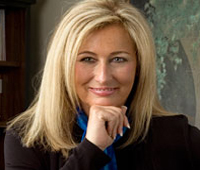 Dr. Hranicky is the Founder and President of The American Health Institute. She has been involved in health care delivery since 1972 when she was doing her internship at The University of Texas, Student Health Center in Austin, Texas. Dr. Hranicky has been a leading pioneer in developing the field of PsychoNeuroImmunology.
For the last 25 years, she and her colleague, O. Carl Simonton, M.D. together have led the longest running Psychological Intervention Program for cancer in the world. They have trained thousands of physicians, nurses, and health care professionals in the renowned Simonton Cancer Center Model. Dr. Hranicky has gone on to expand this work in her own research and has developed the theoretical foundation and treatment protocol to be implemented in designing guidelines for a Standard of Care in Mind/Body Medicine and Cancer. Dr. Hranicky's distinguished work is now available in a multi-media educational format "The Hranicky Psycho-Oncology Program: A Premier Intervention and Treatment Model for Integrative Cancer Care."
Dr. Hranicky has collaborated, with her husband, Michael Galitzer, M.D., an Anti-Aging Medicine specialist in Los Angeles, California in developing The American Health Institute's Program in Longevity Medicine. Dr. Hranicky is currently involved in research with the well known UCLA Professor Emeritus—Neurophysiologist, Dr. Valerie Hunt—looking at the specific patterns in the BioEnergy Field that correlate to the profound dynamics in understanding states of health and disease.
Dr. Hranicky utilizes leading edge technology in communication and stress management called the Process Communication Model® developed by the internationally known Taibi Kahler, Ph.D., and used by Dr. Teri McGuire, the former consulting psychiatrist at NASA, in the selection of astronauts for over twenty years because of its unique ability to predict specific distress patterns that correlate with an Individual's Personality Type: Dr. Hranicky has integrated Stress Theories and Cancer to write "The Key to Me in Getting Well."
Dr. Hranicky joined Burton Goldberg, Founder and President of Alternative Medicine Magazine and Future Medicine publishing in a project over the last several years to develop a Comprehensive Business Plan for designing The International Institute of Integrative Medicine—which would demonstrate a curriculum prototype for the New Whole Person Medicine of the 21st Century.
Janet Hranicky holds two bachelor degrees from The University of Texas and Drake University, two graduate degrees from Southern Methodist University, and a doctoral degree from The Fielding Graduate Institute. Dr. Hranicky is a licensed clinical psychologist in the State of California and is getting her Medical Degree in an International Medical School Program at Oceania University of Medicine, designed for people with advanced degrees and experience in the health care profession.
Dr. Hranicky has applied her knowledge in cancer research to developing an Anti-Aging Medicine Program. She and Dr. Galitzer have designed The Younger You® Program which is a comprehensive treatment program for anyone wanting to slow or reverse the aging process and maximize the potential for optimal longevity.
---
John Ridings Lee, Jr.

A Dallas native, John Lee graduated Cum Laude from Southern Methodist University in 1985, earning three undergraduate degrees in Business Administration, Economics and Political Science. Following his academic success, he spent over twenty-five years in the accounting and finance arenas, serving as CFO of North American National Life Insurance Company from 1990 – 2000 and CEO of the Akuratus Corporation from
2001 – 2005. Now a principal of Ridings | Mackler Entertainment, LLC, and a member of SAG, John has ventured into parlaying his life-experience into developing comedy and dramatic series with his business partner, Jeff Mackler.
John currently serves on the Los Angeles Board of Gen Next, a nonprofit, private membership organization that engages executives and entrepreneurs to empower individuals and causes to provide long-term solutions to future generations. He is also a member of the Board of Regents of the Center for Security Policy, a non-partisan, Washington, D.C. think-tank that focuses on national security issues.
His areas of expertise include financial risk, corporate finance, financial economics, business, employee benefits, office management, and government.