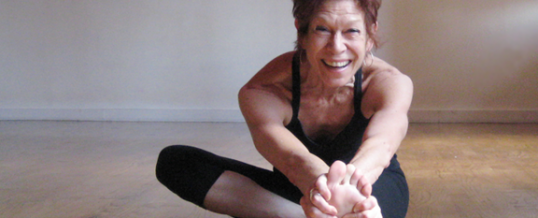 The positive impact yoga has on our bodies is one of the reasons it is practiced by more than 20 million people in the United States. Yoga can also be useful to those battling cancer.
That's just one of the terrific messages in Yogawoman, a new, inspirational and empowering feature documentary narrated by Academy Award nominee Annette Bening that details yoga's impact on females' health, fitness, emotional well-being and personal growth.
Tara Prinster, a yoga teacher in New York, is among those featured. She admits she started yoga late in life for "vanity" reasons once she noticed she started to hunch like her mother and grandmother had. Five years later, she relied heavily on yoga once she was diagnosed with breast cancer. She practiced yoga daily and says she felt good in spite of the chemotherapy treatment. She went on to develop a yoga program to support the physical and emotional challenges that cancer survivors face and talks about cancer in class.
Prinster, now 66 and a seven-year cancer survivor, points to how yoga heals and says, "Everything that we do in yoga enhances the lymphatic flow and therefore enhances the immune system."
In Yogawoman, we also hear from Dr. Sara Gottfried, a Harvard-trained gynecologist, who synthesizes the best of western medicine with natural therapies at the Gottfried Integrative Medical Center in Oakland, Calif.
"If I could get my patients to do yoga regularly, I wouldn't need to practice as much as I do," she says. "It gets you into a place of hormonal balance, emotional fulfillment. It prevents depressions. It prevents anxiety. It helps you sleep better."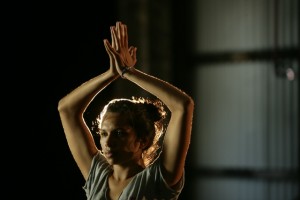 Filmmaker Kate Clere McIntyre takes us outside of yoga studios and into cancer clinics, African villages, prisons and urban streets to show the positive benefits of yoga. In the documentary, which is available on DVD at yogawoman.tv and Amazon, yoga is presented as being something only men took part in at its inception thousands of years ago. Today, over 20 million people in the United States practice yoga and of those, 85% are women who take part in rich and poor communities, hospitals, prisons, schools, etc.
The film shows females of all ages – from young girls to 95 – and in various locations, including San Francisco, Los Angeles, Boston, Tennessee, Detroit, London, Germany, Tokyo, Italy, Kenya, Uganda, Sydney, New Zealand, and of course India, the birthplace of yoga.Depression, anorexia, cancer and anxiety are just a few of the maladies those interviewed on camera talk about yoga combating. Boldface names in the yoga community, such as Patricia Walden, Shiva Rea, Seane Corn, Shannon Gahhon, Cyndi Lee and Elena Brower, share their words of wisdom and experience as we hear how yoga is beneficial during pregnancy, aging and youth.
Bening is a longtime advocate of yoga."Yoga started in acting school for me, now it serves me in my life," the actress said. "I think you need yoga more as you get older. As well as just being good exercise, you're dealing with different body issues and the cycles of life."