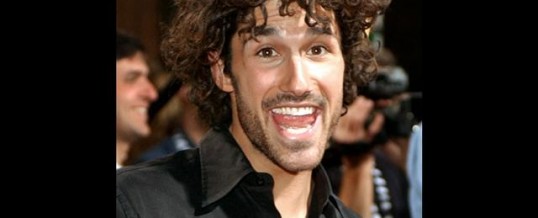 Survival is nothing new for Ethan Zohn. But with the return of his Hodgkin's lymphoma the winner of Survivor Africa in 2001 faces a different challenge these days. He recently underwent a stem cell transplant from his brother and is hospitalized until his immune system is fully functional, which could be about five weeks.
Adult stem cells, essentially blank cells that can become another type cell in the body, can be used as a natural solution to replace and heal damaged tissues and cells in the body. For years they have been used successfully in human therapies.
"Today I leap into a healthy new body," he wrote on Twitter. "Today is the start of the rest of my life. Thank you to my bro Lee & all who have supported me. Love!"
Always the competitor, Zohn is still showing his fighting spirit.
"Ethan asked the doctor what was the record time for getting out of here, so he wants to beat that," Zohn's longtime girlfriend Jenna Morasca told People.
"His doctor said there was no prize, and Ethan said, 'Yes, there is. You're going to tell the other patients that I made it out in three weeks.'"
Zohn, 38, was diagnosed with a severe form of Hodgkin's lymphoma back in 2009.
"When you're diagnosed with cancer, your first thought is, 'S—, I'm going to die,'" he told the New York Daily News last October.
But that negative thought didn't last long. Zohn is remaining positive throughout his latest battle. He and his girlfriend started a Twitter account @Ethansbubble, in reference to his hospital room, where visitors are allowed to visit from time to time.
"We don't know who is actually writing the tweets, so it makes it really fun," Morasca said of the account, which is open for their friends to write posts. "It's all about thinking positively."
For more about stem cell therapy.
Watch three stem cell success stories:
Survivor's Ethan Zohn: "Keeping up with the Kardashians is curing cancer!"